Art in Ternopil. Portrait from photo.
Dear friends, our online art gallery "Art Style" drew attention to its visitors artist services in Ternopil.

Here you can buy a picture in Ternopil, order our painting in Ternopil, and acquainted with the works of contemporary artists of Ukraine.

Ternopil - city historical glory of Ukraine, and it has long formed its own school of painting, with his favorite subjects. These can be paintings of landscapes, still lifes, portraits, and more drugogo.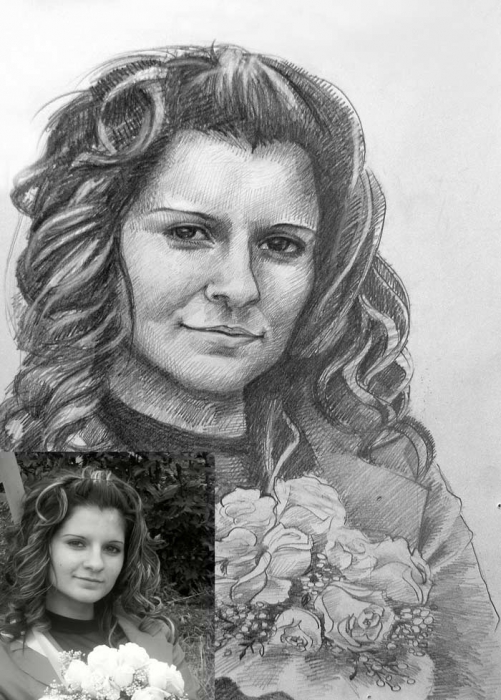 To order a picture in Ternopil now easier than ever - just call us at the numbers listed on our site.

We also accept orders for portraits from photographs. Portrait from photo will allow you to capture an image dear to the heart of people in oil on canvas. All work is done by a professional artist hand painting on canvas art.

The price of oil portrait from photo on canvas 50x60 cm sizes. Was 1200 UAH.

Effective delivery of the "New Mail".

Giving portrait, tailor-made for a loved one, you keep a good memory of his future generations.

Check our portfolio in the "Portrait from photo" and you can not resist.