Painting in Ukraine. Portrait from photo.
We welcome all art lovers on our site. "Ukrainian Portrait" is proud to present clothing collection of paintings by contemporary artists of Ukraine. We can always find a unique and memorable gift for yourself and your loved ones, unmatched interior decoration at home or office, and if you're a collector of the tempted - a worthy addition to its collection of paintings. The range of our services is not limited to only those pictures that are on the site - you can always order a painting in Ukraine through our website and our artists to quickly execute your order with the maximum taking into account all your wishes.

Each of our artwork is done by hand with oil paints on a canvas, artist professional with higher artistic education.

You can buy any of the pictures posted in the gallery, or to order a copy of its author, made ​​by the same author as the original.

Those who are interested in painting and wants to buy a painting in Khmelnitsky in Kiev now or can do it with us!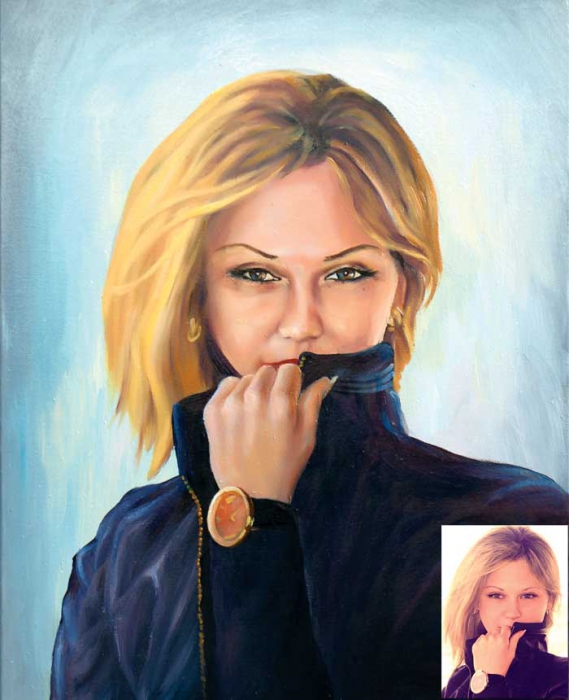 Let your dream come true and become the owner of something truly valuable, high and eternal. Art is out of time and out of fashion - we will help you correctly choose the desired picture just under your interior, as well as to answer any related questions for free.

Room apartment, house or office looks much more solid and richer, if it has a real picture. Paintings for sale in Ukraine, in Kiev and Khmelnytsky allow you to decorate your life and bring him a fair share of fascinating, uspokayuschego and enthusiastic mood.

Often in our everyday life, many of us are asking - where to buy oil painting? Many have no idea where you can get a picture of the artist in Kiev or in Ukraine, selling paintings, and where you can buy them. The first thing that comes to mind - a search for pictures on the market. But, unfortunately, the chances of finding a really real painting, not varnished or copier frank plagiarism there is minimized. Many have already made ​​sure that the sale of oil paintings on the street in the field of spontaneous trade is a bit like buying a pig in a poke. In addition, you do not know the real name of the artist, his creative path, the presence of the exhibitions, and therefore the opinion of critics and art historians. How inflated the price of such products, and whether they have artistic value - also remains a mystery. Therefore, we recommend not to tempt fate, and to buy paintings from professionals with a solid creative experience and relevant training.

It remains the choice - art gallery. Normal or virtual - you ask?

The choice, of course, up to you, but you should pay your attention to a number of factors when buying paintings:

- In our virtual gallery of paintings you can make your choice slowly, showing a photo of the painting to friends or colleagues;

- You do not have to spend time and effort on it to get to us. Everything is at hand, and the delivery of the paintings to you, we will arrange with the help of the shipping service;

- You do not have to pay for the cost of renting premises, and that falls on your shoulders if you decide not to buy a picture in the virtual and in the usual gallery.

- We have the widest selection of paintings. If you do not find it, what you like, we are pleased to offer the pictures to order fulfillment, as well as a portrait from photo oil or pencil.
- In our virtual gallery, you can quickly and easily find exactly what you like with search.

- Quick and easy payment and delivery.


Buy oil painting in Ukraine through our gallery is simple enough: it needs to go to the site and make the right choice.


In addition, our virtual art gallery allows you to choose the theme of the future picture, its size, color and stylistic direction.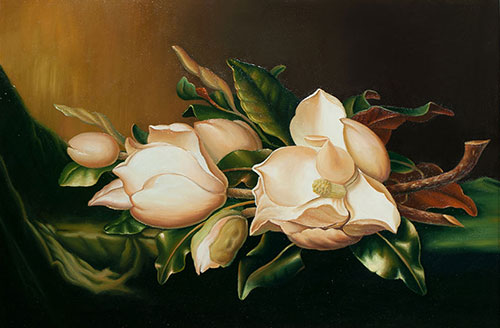 If you decide to buy an oil painting or in Khmelnitsky in Kiev - then you've come to the right place! Pictures on request, ready to paintings, portraits on photos to order, consult the artists - this is an incomplete list of things that will make your purchase paintings easy and save a lot of money.


When selecting a painting to order, when you buy the pictures, remember that you get not only the thing, but the story of its creation. a piece of life of its author. This makes sense when you consider the fact that the paintings by famous artists eventually become a colossal price. Fame does not come immediately, so we offer to pay attention to painting promising artists who organize exhibitions, are not afraid of criticism of experts, which are written in the press. Besides painting should like its owner, it must overlap with the notes of his soul and please the eye.
On Copyright: Disclaimer:
The artist who wrote a picture for you or a portrait from a photograph does not claim to be authorship of other people's works. This also applies to photographs that the customer sends us for writing portraits from them. The customer is fully responsible for the use of photographic materials, graphic images. This includes possible claims about copyright and / or related rights to these source materials by third parties. Clients send us all photos for paintings and portraits of their own free will, thereby giving their consent to the use of these materials and the execution of paintings from these photos. Cooperation with us implies full acceptance of these conditions.


If you want to buy oil painting in Ukraine, do not just take the first available fabric. Gather your thoughts, drink your favorite drink - because painting is an art. But art is eternal and bustle does not tolerate. Leave the worries to then dive into the world of magical beauty. Looking at the pictures on our website, you can imagine a walk in Montmartre studio Picasso or Dali, the cool shade of the bridge, who wrote Monet, Van Gogh's sunflowers or nudes Gauguin. Feel like a piece of art and creativity. Look at our assortment of paintings to buy that you will not make any of the labor.

But we are not pushing you anywhere. Choose, meditate. We work around the clock - you still have time to think!